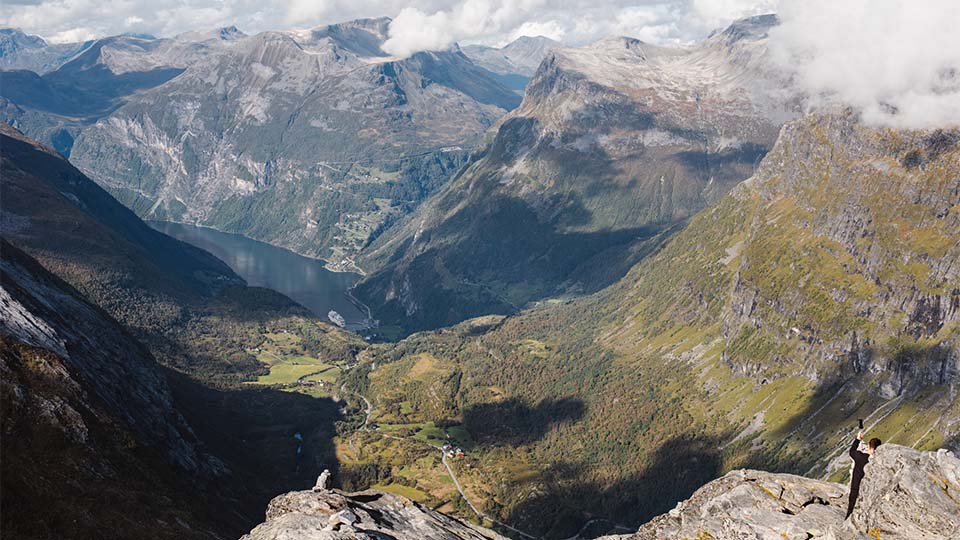 Why Geirangerfjord?
The Geirangerfjord area is a natural experience and consists of three ports within short distance. It's small in terms of population, but nevertheless an important origin of Norwegian exports, and for tourism. We want to preserve the Geirangerfjord as an area of spectacular natural beauty while developing a vital local community. Our nature and environment are strengths that make the Geirangerfjord area competitive as a tourist destination, and we intend to protect them. For us, it's important to create solutions that balance environmental and safety considerations with business development.
Attractivity through sustainability
A vital local community requires prosperous business and we welcome our visitors to use and buy local products and activities. Cruise tourism is extremely important for future value creation and attractive jobs. When combined with customised environmental requirements, this perspective will allow us to find a balance between commercial development and environmental protection. We have to build constructive dialogue with cruise lines, private investors and local and national authorities in order to regulate and build smart infrastructure solutions.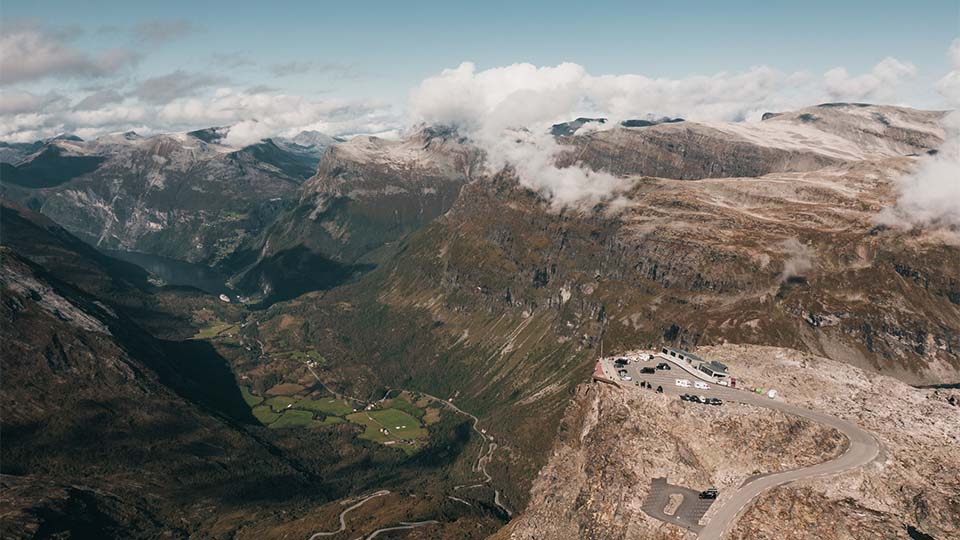 What to see & do in the Geirangerfjord
The Geirangerfjord is a spectacular natural experience. The Geirangerfjord's scenery and landscapes are the area's main attraction – and this picturesque landscape is what we need to protect to preserve. Nowhere else in the world will you find such a spectacular fjord landscape, a unique combination of deep fjords, steep mountainsides, thriving local communities and much more – providing a competitive edge that makes us one of the most attractive destinations in the world.
Who is this destination suitable for?
The Geirangerfjord is suitable for everybody and we would like to welcome the most environmental friendly vessels. New regulations are cropping up, but it is extremely crucial to the local environment and the business community in our municipalities that the fjords remain green. We need to make our ports attractive, but at the same time comply with international environmental regulations.
This is why it's essential that sustainable tourism must be perceived as a tool for further development of the industry and the local community. With focus only on the environment without ensuring commercial development, tourism is not sustainable.