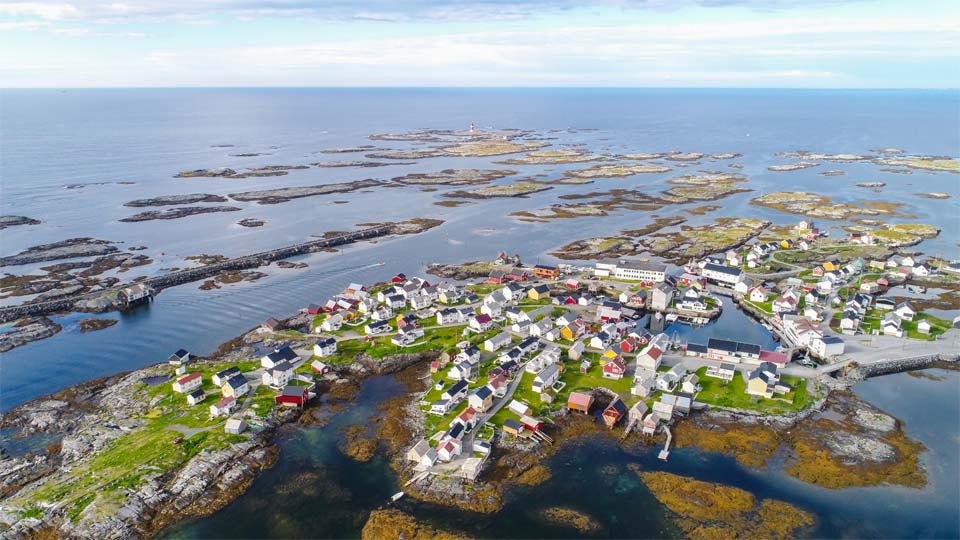 Why Smøla and Hitra?
Welcome to Norway's undiscovered gems!
Are you looking for new and exciting cruise destinations for small ships and expedition cruises? The islands of Smøla and Hitra, between Kristiansund and Trondheim, are waiting to be discovered by the cruise lines.
Nature's paradise of Smøla, a small island with its prairie-like landscape, is surrounded by an archipelago of thousands of small islands, islets and skerries and the thundering Atlantic Ocean. It is home to the mighty sea eagle, hundreds of bird species, wild animals, spectacular light and friendly people with unique food traditions.
Hitra is renowned for its first-class local produce, with deer, salmon, crab and cheese among the culinary highlights. Todalen village is located at the end of the idyllic Todalsfjord in a region with mountains, fjords, waterfalls and unique botanical and historical surroundings.

What to see & do on Smøla and Hitra
Unforgettable encounters, coastal culture and nature-based activities
On the island of Smøla, visit the former fishing village Brattvær and see how they used to live with their own school and prayer house, or visit the vibrant fishing village Veiholmen (population 300). Hike in the fantastic landscape of the Dyrnesdalen valley, try your fishing luck at the top spots for deep-sea fishing or bring your camera and join a sea eagle safari. There is nowhere else on earth where you will find a higher density of these majestic birds.
On the island of Hitra, experience the fascinating history in a reconstructed longhouse from the Iron Age, visit a deer farm and take part in hand feeding or visit a salmon farm to learn more about Norwegian fish farming. Todalen offers attractions such as the Svinvik Arboretum, the Todal mountain lodge and the Nauståfossen waterfall.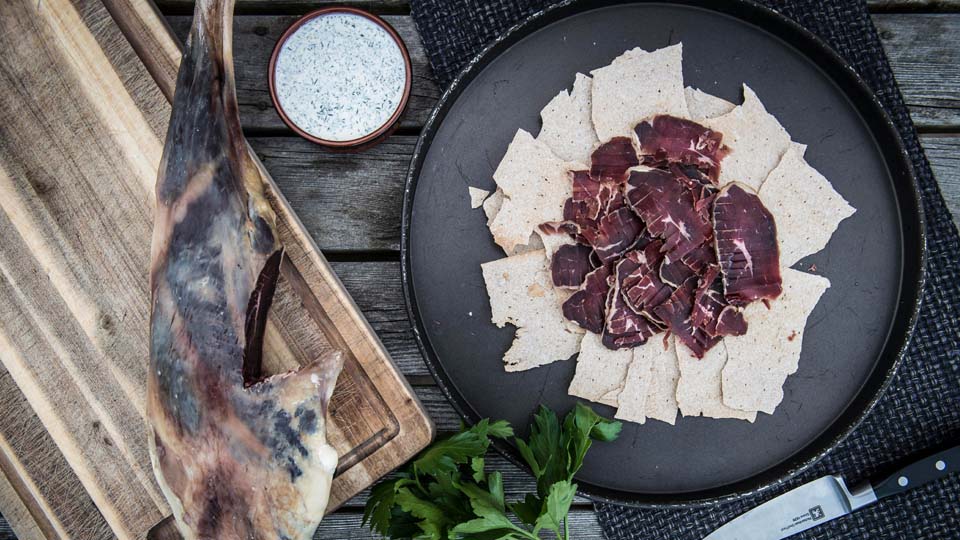 Who is this destination suitable for?
Expedition destinations for guests looking for unique experiences, nature-based activities and local produce
Let us take you off the beaten path to places where only small ships and expedition vessels can come. The tender port of Smøla has already had a few cruise ship calls, while Hitra and Todalen are destinations for those willing to try something completely new.
Smøla is a paradise for those who enjoy being surrounded by nature and fresh air. If you think your passengers would enjoy photographing the majestic sea eagle, fishing in the Atlantic, hiking across the flat and rugged landscape or kayaking in the spectacular archipelago, then Smøla is a destination you should consider.