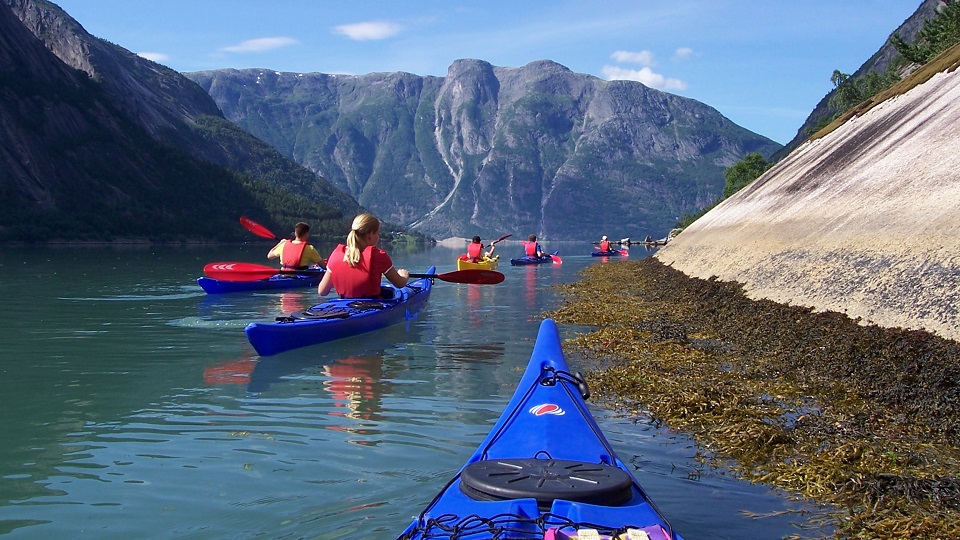 Why Eidfjord?
Eidfjord is located in the innermost part of the famous Hardangerfjord. Hardangerfjord is the second longest fjord in Norway (179 km) and is also called the Queen of the Fjords. The cruise port is located in the centre of Eidfjord and offers the very best and safest conditions.
Eidfjord offers a unique natural environment. With large contrasts and small distances, you can experience the most and best of what Norway has to offer. Our visitors can find peace and quiet in the natural environment, in addition to visiting many of our attractions or joining many of our adventures and activities.
The blossom season in May/June is unique. The mountainsides are covered in white, pink and red flowers, from the white snow at the top down to the blue fjord. July – October is the harvesting season for fruit, sweet cherries and cider festivals in the small villages along the fjord.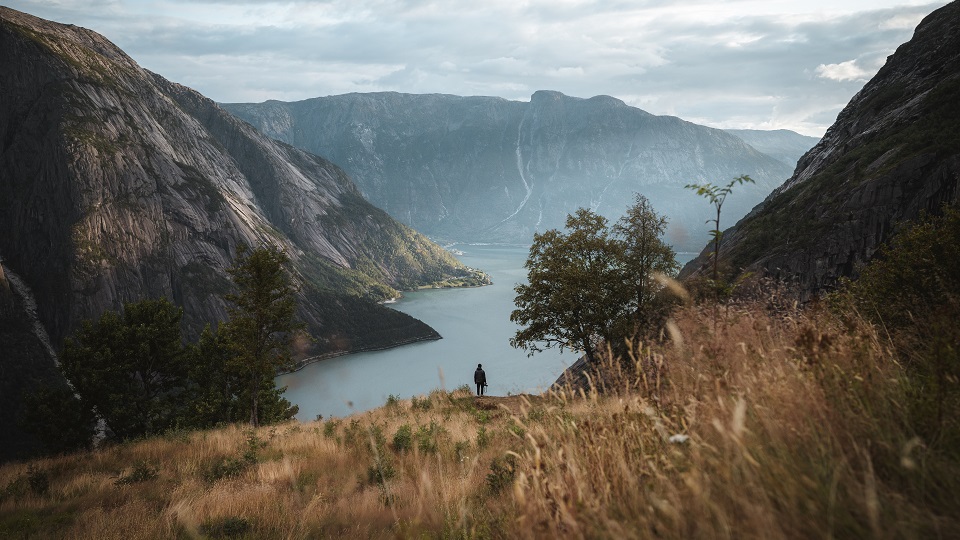 What to see & do in Eidfjord
Eidfjord is the gateway to the Hardangervidda, the largest high mountain plateau in Europe and Norway's largest national park. The Hardangervidda plateau and the Hardangerfjord are well-known far beyond Norway's borders.
Vøringsfossen waterfall has been Norway's most visited natural attraction for a long time. With the new, spectacular viewpoints, including the step bridge and path, it is worth a visit more than ever.
Combine your visit to Eidfjord with activities like hiking or biking in summer or snowshoeing in winter. Experience the Norwegian Nature Centre, the famous Kjeåsen mountain farm where you can enjoy a magnificent fjord view or explore the fjord by a guided kayak trip or RIB safari.
Who is this destination suitable for?

Eidfjord Cruise Port is located in the centre of Eidfjord, so you can easily reach shops, attractions and activities on foot.
The village is flat and easily accessible, including for wheelchair users.
Within a short distance from the port, you can be in the middle of nature and virtually on your own.
If you want to enjoy the spectacular landscapes in the Måbødalen valley, Sysendalen and at the Hardangervidda, they are all just a short drive from the cruise port.
If you love a calm, quiet and stress-free environment, then Eidfjord is the perfect place for you.
Great contrasts and short distances – that's Eidfjord in a nutshell.