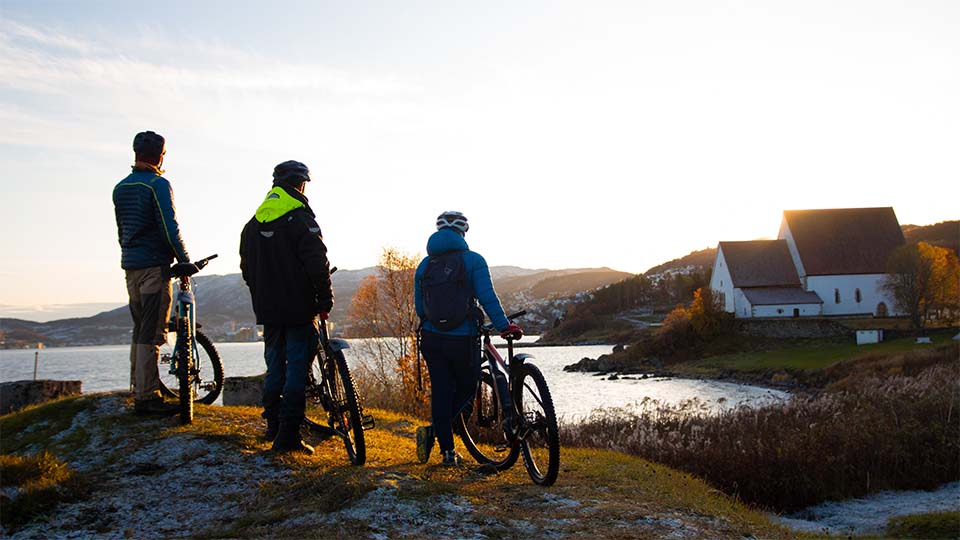 Why Harstad?
Urban nature on Norway's biggest island
Situated in the middle of Northern Norway, Harstad is strategically placed at the gateway to Vesterålen and Lofoten. With a population of 24,000, Harstad is one of the largest towns in Northern Norway. This region offers unforgettable nature-based experiences, local food prepared by excellent chefs, local niche shops, music festivals, an untouched archipelago, a rich cultural history and much more!
An abundance of activities and attractions can be found between the fjords and mountain ranges here in Northern Norway, ranging from historical and cultural tours conveying Harstad's vast background to spectacular outdoor experiences in the brazen northern nature. Go hiking along one of the many scenic routes, rent an e-bike and explore the archipelago on your own or just relax in one of the awe-inspiring spots throughout the region.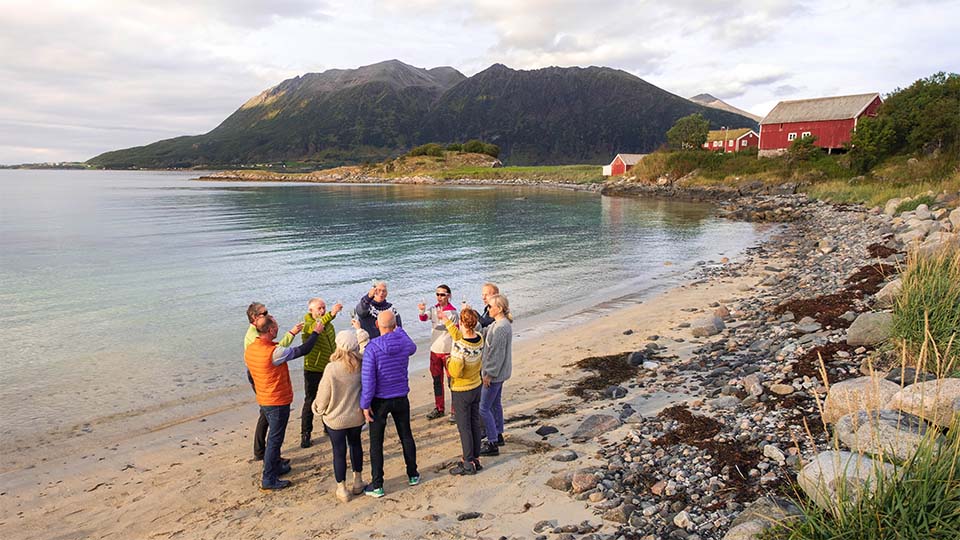 What to see & do in Harstad
A cultural hub of tradition and history
Harstad is home to a number of historical sites spanning several eras and historic events. Enjoy the Arctic lights of the Midnight Sun or Northern Lights for which Northern Norway is known. The Viking Age, the Middle Ages, World War II and the old engineering industry in Harstad are well represented with local history tied to each attraction.
On the Trondenes peninsula, you will find the world's northernmost medieval stone church (approx. 1250), one of the largest land-based guns from World War II, Viking sites and the Trondenes Historical Centre. In addition, you can walk the heritage trail at Trondenes to discover its Viking heritage as well as ruins from World War II. The vast archipelago surrounding Harstad offers an abundance of activities like RIB safaris, kayaking, sailing, fishing and more.
Who is this destination suitable for?
At the heart of Northern Norway
As a destination that is becoming a flourishing cultural hub in the midst of stunning and breathtaking scenery, Harstad is becoming the definition of "urban nature". We have many niche local shops in a downtown area booming with our cultural heritage gleaming along the streets of Harstad, with the archipelago and Arctic nature right at our fingertips.
Harstad is the perfect destination to take an Arctic break – and just take it all in. Enjoy the urban landscape in one of the many cafés and restaurants with exquisite local cuisine, delve into the historical depths of the region and enjoy the great outdoors in any shape or form and just see Northern Norway unfiltered – the way it is meant to be.