Why Kirkenes ?
Welcome to Kirkenes, a unique town on the shore of the Arctic Ocean, at 70 degrees North. Kirkenes has a rich and unique history influenced by different cultures from all over the North Calotte. The town was founded in 1826 and it took its name from a church built the following year. Kirkenes is the north-eastern most town in Norway. For hundreds of years, people have worked with farming, fishing and hunting, and later with mining. They have harvested from natural riches and lived under the Northern Lights and the Midnight Sun.
Kirkenes and the surrounding area has a population of approx. 7,500. We receive visits from an increasing number of tourists, mainly interested in experiencing our scenic and diverse nature and enjoying the many activities offered.
In Kirkenes, you will find a variety of restaurants that serve local and international cuisine, along with a wide range of attractions and activities year-round. King crab fishing in Norway started in Kirkenes and is still a very important industry in this area.
The great variety of experiences in Finnish Lapland is, in an Arctic context, situated in close proximity to the town of Kirkenes. A bus trip from Kirkenes of a couple of hours will bring you to a great variety of sights and activities and all other wonders offered in Lapland.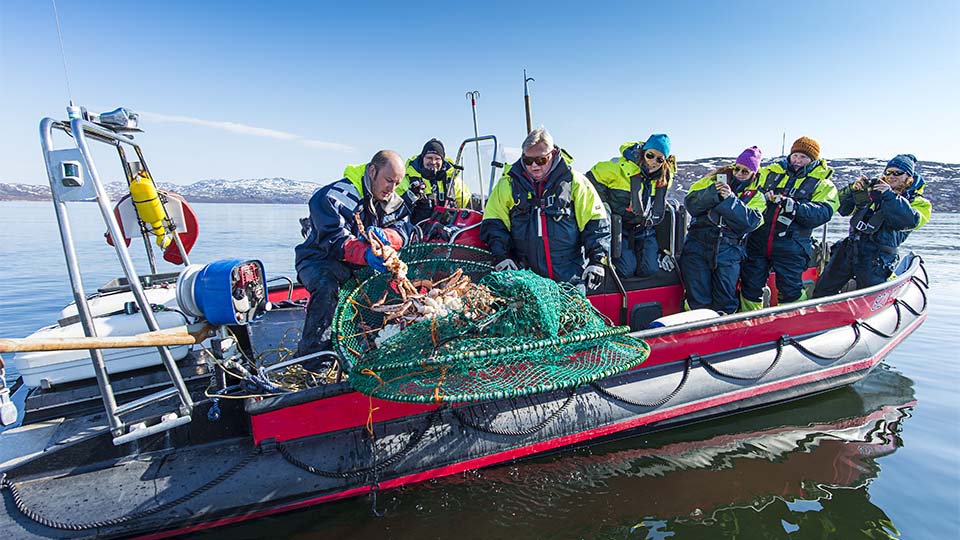 What to see & do in Kirkenes?
Travellers come to Kirkenes to enjoy adventures and a variety of outdoor activities. Adventurers seeking to experience the true northern winter may choose from Northern Lights and Husky Safaris, along with trips on snowmobiles in the mountains. Kirkenes also has a unique Snow Hotel, where you can stay in a room made completely of snow and ice. The hotel also offers a cabin where you can view the Northern Lights.
During the summer, you can enjoy the fresh air and green nature in Pasvik National Park, as well as King Crab safaris, mountain hikes with huskies, diving trips, fishing excursions in the sea, lake or river and many other activities and experiences.
Visitors with an interest in history and culture can learn about the Sami culture from ancient times to the present day. Kirkenes has several museums, of which the Andersgrotta (a bomb shelter from the Second World War) and the Border Museum are the most popular.

In the picturesque village of Bugøynes, also called "Piko Suomi" (little Finland), you will find authentic buildings more than 135 years old. A unique part of the Finnmark history, as Bugøynes was intact after WWII as opposed to most cities and villages in Finnmark which were burned to the ground by german soldiers. In Bugøynes one can experience fine dining, accommodations, ocean fisheries and other local attractions. Two key points of contact in the village are Visit Bugøynes and Varanger Brygge.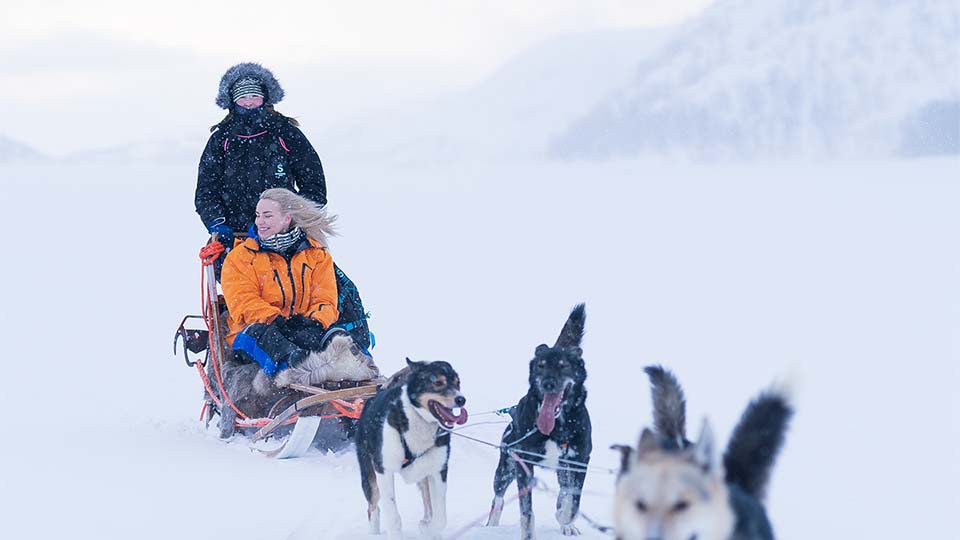 Who is this destination suitable for?
There are numerous adventure opportunities in Kirkenes for people of all ages. Our town is regarded as an exciting and popular travel destination by tourists from all over the world looking to explore local culture and traditions. Due to its proximity to Lapland and the Barents Sea,
Kirkenes is often considered the crown jewel of the region, featuring a combination of the best Lapland and Arctic adventures.
Since the early 21st century, Kirkenes has become a starting point for expeditions to the Arctic and has developed a reputation as a gateway to the Northeast Passage.
Kirkenes Airport provides daily connecting flights to north Norwegian destinations such as Tromsø, Alta and Hammerfest. Furthermore, there are three daily direct flights to Oslo, which is a major hub for northern European travel.
Kirkenes can receive visits from cruise vessels of most sizes