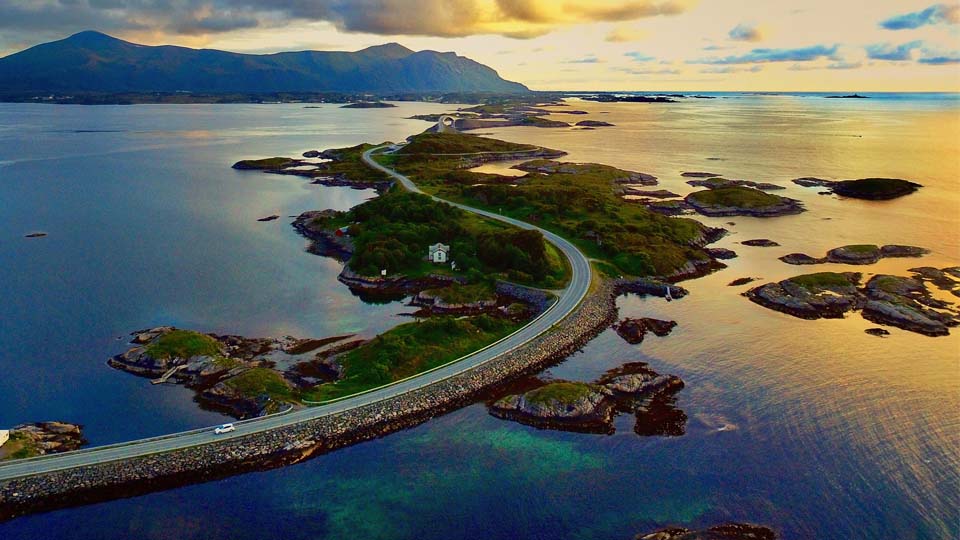 Why Kristiansund?
Welcome to Kristiansund, a small but experienced cruise port close to the majestic Atlantic Ocean Road. Experience coast and ocean, culture and history.
Are you looking for a less visited destination without crowding, and where your guests will feel really welcomed by the local community? Kristiansund is a small and intimate town offering urban facilities and qualities. The colourful town is spread on four islands floating in the ocean with a charming harbour in the middle. The iconic harbour boat has been in operation for almost 150 years.
Cruise ships berth directly in the town centre with attractions, activities and shopping a few steps away. Kristiansund is renowned for clipfish (bacalao) and opera, with the Norwegian Clipfish Museum and an annual opera festival in our own opera house in town.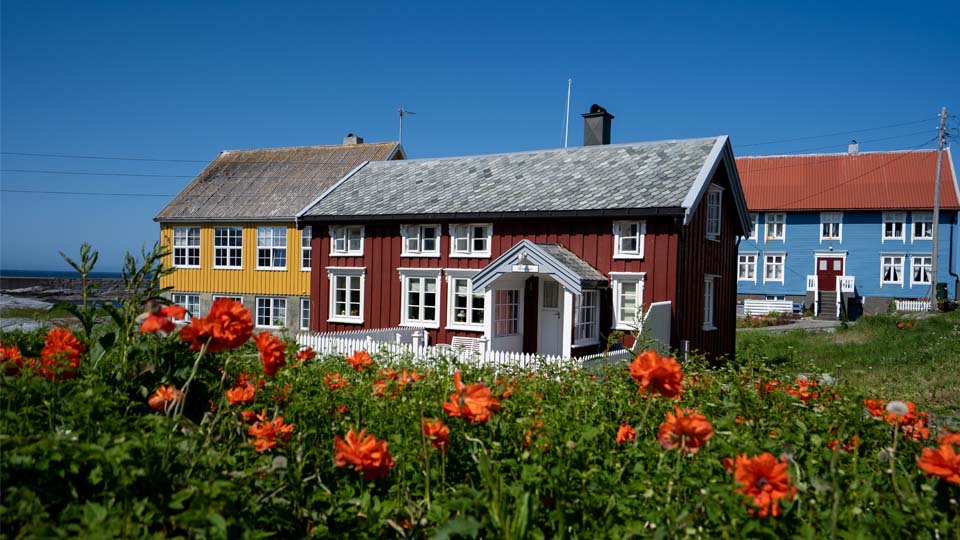 What to see & do in Kristiansund
Unique experiences at the ocean's edge
The Atlantic Ocean Road is only a 30-minute drive from the town centre and a "must see" attraction all year. This amazing and unique stretch of road takes you right out to the ocean's edge, running across an archipelago of small islands and islets. It's beautiful on a calm and sunny day, and dramatic in storms and the rain. The road trip is ideal to combine with other nearby attractions, such as the unique Kvernes stave church.
The town centre offers highlights such as harbour sightseeing with the iconic "Sundboat", the Norwegian Clipfish Museum and a vibrant shipbuilding museum.
In the summertime, you should not miss out on an excursion to the tiny and idyllic island of Grip with its colourful houses and a picturesque stave church. A truly unique and unforgettable experience.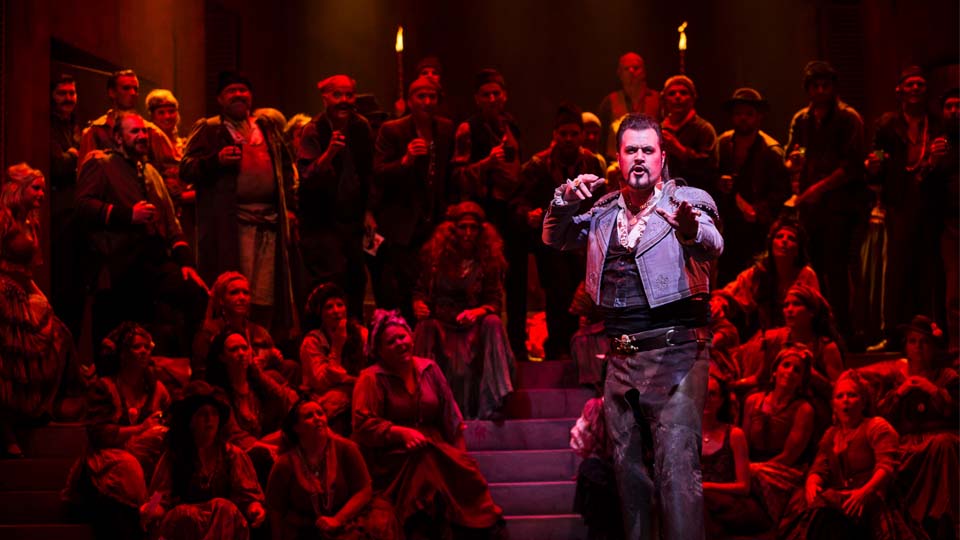 Who is this destination suitable for?
All-year-round destination for small and mid-sized cruise ships
Kristiansund is an all-year-round destination ideal for small and mid-sized cruise ships and expedition sailings. The region offers a wide range of great experiences and activities, suitable for the more active visitors, families, guests interested in culture and history, and those who just want to admire the scenery.
Lovers of opera and classical music can collect a musical souvenir from Kristiansund! The town houses Norway's oldest opera. The annual Opera Fest Week in February comprises around 50 performances. However, tailor-made events can be offered all year.
In the winter season, Kristiansund is a perfect port to call on your way to the north and the Northern Lights. Our main attractions and activities are available in the winter too, in addition to seasonal activities such as indoor ice skating.
The Port of Kristiansund is also available for turnaround operations for smaller ships. Kvernberget Airport is located only 8 km from the pier.