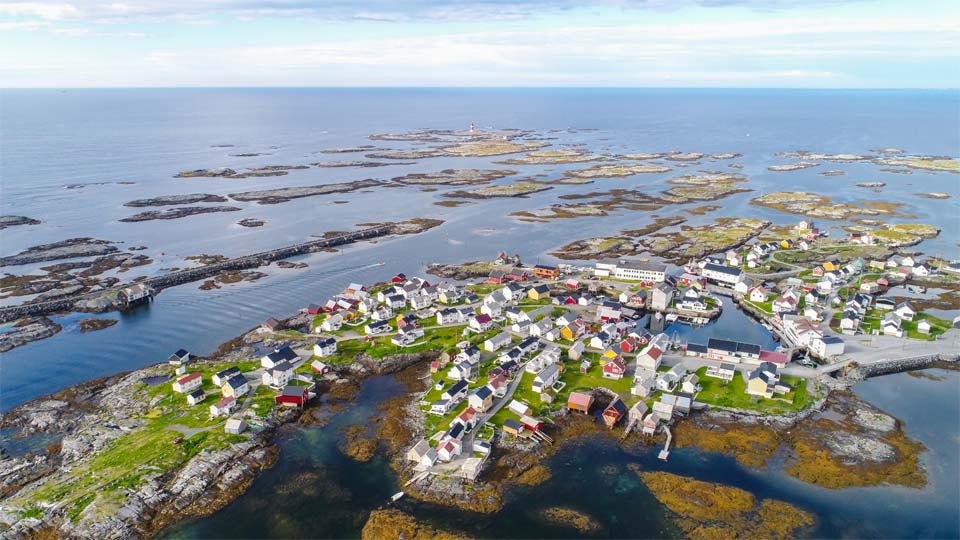 Why Smøla?
Welcome to Norway's undiscovered gem, nature's paradise. The beautiful island of Smøla is located in a gap of the Atlantic Ocean, between Kristiansund and Trondheim.
The island has a unique and mystical prairie-like landscape and is surrounded by an archipelago of thousands of small islands, islets and skerries, and the thundering Atlantic Ocean. Smøla is home to the mighty sea eagle, hundreds of bird species, wild animals, spectacular light, and friendly people with unique food traditions.
Cruise destination Smøla is ideal for small ships and expedition sailings with guests looking for unforgettable encounters, coastal culture and nature-based activities.
Smøla island is also reachable as shore excursion for cruise ships calling Kristiansund.
What to see & do on Smøla
Smøla offers small fishing villages in an exciting and different landscape. Experience a genuine and vibrant coastal culture community, where the people keep the traditions alive.
Until around 1960, there were about 20 fishing villages on small islands around Smøla. Most of them are now abandoned. Visit the former fishing village Brattvær and see how they used to live with their own school and prayer house. Enjoy delicious Norwegian waffles at the prayer house, prepared and served by the locals, before listening to a talk on the history of Smøla, the fisheries and the Thule myth.
Visit also the still active and vibrant fishing village of Veiholmen (population of 300). Take a guided walk in this small community with local cafés and pubs, an exciting museum and coastal heritage idyll.
Hike in the fantastic landscape of the Dyrnesdalen valley, try your fishing luck at the top spots for deep-sea fishing or bring your camera and join a sea eagle safari. There is nowhere else where you will find a higher density of these majestic birds.
Other attractions are the Guri centre – a regional culture and coastal pilgrim centre, and the aquaculture visitor centre, including an exhibition about the Norwegian fish-farming industry and a visit to a full-scale fish farm, where you can participate in feeding the salmon.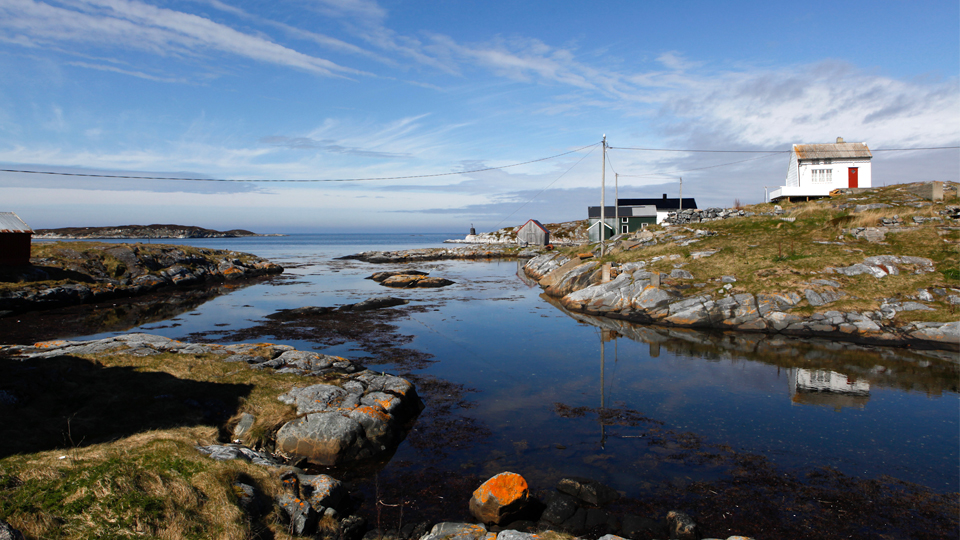 Who is this destination suitable for?
Let us take you off the beaten path to a place where only small ships and expedition vessels can come. The tender port of Smøla has had a few cruise calls yearly since 2014, but is still a hidden gem!
Smøla is a paradise for those who enjoy being surrounded by nature and fresh air. If you think your passengers would enjoy photographing the majestic sea eagle, fishing in the Atlantic, hiking across the flat and rugged landscape or kayaking in the spectacular archipelago, then Smøla is a destination you should consider.