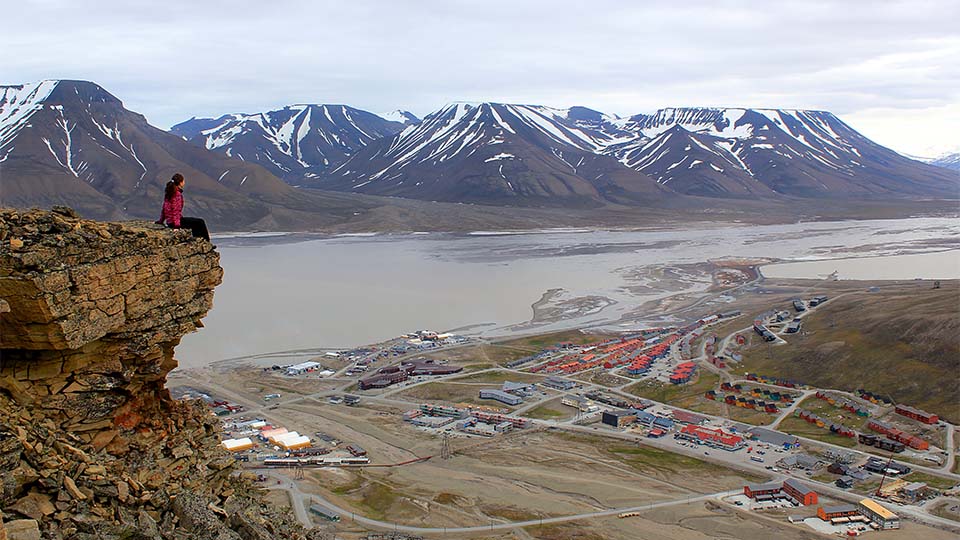 Why Spitsbergen?

One of the world's largest areas of untouched wilderness awaits you in the High Arctic. Longyearbyen, the largest settlement in the Svalbard archipelago, has a population of around 2,400 from more than 50 different countries. These nature-loving people living in harsh climatic conditions are tight-knit, with the Arctic wilderness right on their doorstep. The wilderness begins in the town centre and it's seemingly endless!
During summer, Svalbard comes alive with calving glaciers, bird cliffs teeming with life, unique wildlife and hardy flowers, all set against a backdrop of majestic mountain ranges and endless Arctic tundra. During your call, you can enjoy a range of excursions, suitable for all ages and interests.
We also recommend spending a day slow cruising in the magnificent Isfjord, where a wide variety of landscapes, wildlife and cultural heritage sites are on display.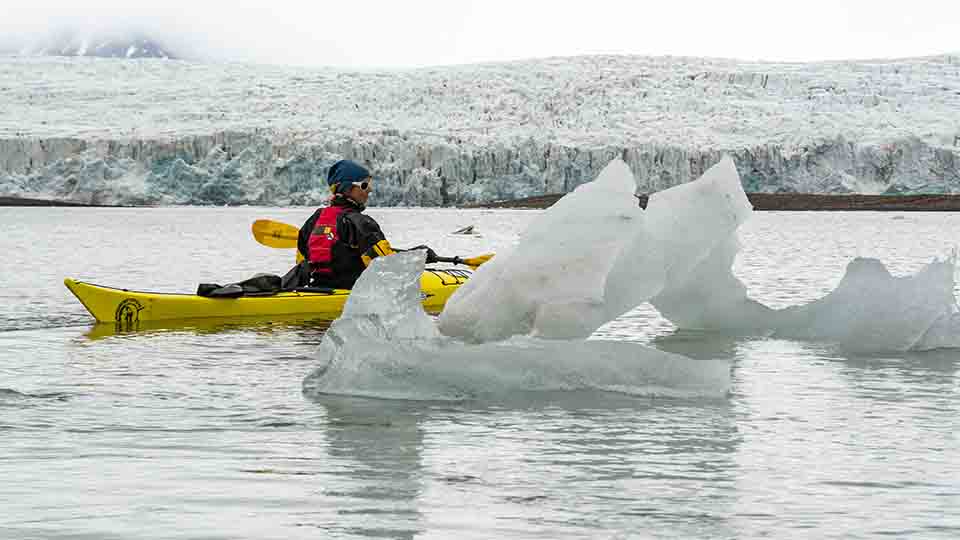 What to see & do in Spitsbergen
If you are the active type, try dog sledding on wheels, a kayaking trip on the Adventfjord or a hike on the tundra looking for fossils on your way to one of the mountains surrounding Longyearbyen. Another option is joining a RIB safari to explore the hidden gems of the Isfjord with teeming a bird and animal life in front of its many glaciers. Be sure to conclude your stay with a dip in the Adventfjord from the floating sauna.
The attractions in Longyearbyen include art and photo galleries showcasing works by artists who have been inspired by Svalbard to museums conveying the story of 400 years of human activity trough hunting, whaling, scientific expeditions and mining. You may also experience the life of a miner at Coal Mine no. 3 and visit the world's northernmost brewery at 78o North.
Who is this destination suitable for?
Choose the right trip for the right visitor! What sort of Svalbard experience do you want? Classic nature adventures are perfect if you are sporty, social and enjoy outdoor recreation based on easier trips in a diverse itinerary. Options include a RIB safari on the Isfjord, dog sledding on wheels or a daytime hike rounded off with a plunge in the Adventfjord from our floating sauna.
A Polar city break is perfect if you want to immerse yourself in local culture through the art and photo galleries in town, the museums conveying Svalbard's history and savour Longyearbyen's local life with a broad selection of shops, cafés, restaurants and bars.
A visit to Svalbard is a spectacular and memorable adventure, regardless of which option you choose!