News from Bodø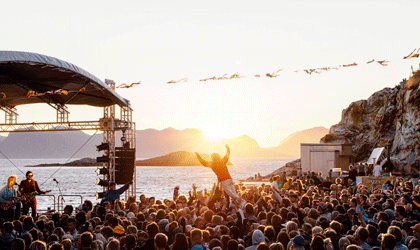 Bodø – European Capital of Culture 2024
Bodø will be the European Capital of Culture in 2024. This means a year filled with activity not only in the city of Bodø, but also in the whole county of Nordland. More than 600 events will take place in 2024.
There will be mega events, small intimate settings, food, song and dance as well as art for general public health projects. A full programme will be released in February 2023 and Visit Bodø will be able to share this with those interested. As 2024 will be a popular year to visit Bodø, we recommend making bookings for that year as soon as possible.