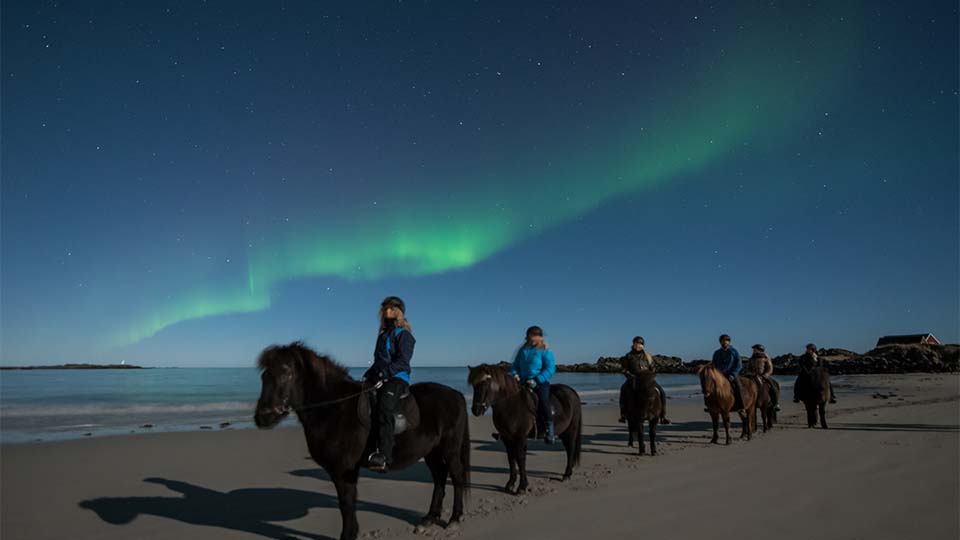 Why Lofoten?

Lofoten with Leknes and Svolvær cruise ports – the starting point of a playground that suits all.
Voted by National Geographic as one of the most appealing destinations in the world, Lofoten is an archipelago above the Arctic Circle. There are two main ports – Leknes and Svolvær – with just a 1-hour drive in between, while the five main islands are linked by road. Passengers can also disembark at one port and embark again at another port. The natural history and landscape of the region is truly majestic and breathtaking and is a mecca for those seeking nature-based activities or wishing to learn about Norway's most unique fishing and Viking history. The backdrop of dramatic nature gives your guests an amazing experience no matter how they explore our islands. Combined with the arctic light from September to March and the Midnight Sun from May to August, the Lofoten Islands are not to be missed. Lofoten is also a sustainable destination, meaning we strive to make tourism good for the people living here – economically, socially, and environmentally. In this way, Lofoten will continue to be a great place to live and visit in the future.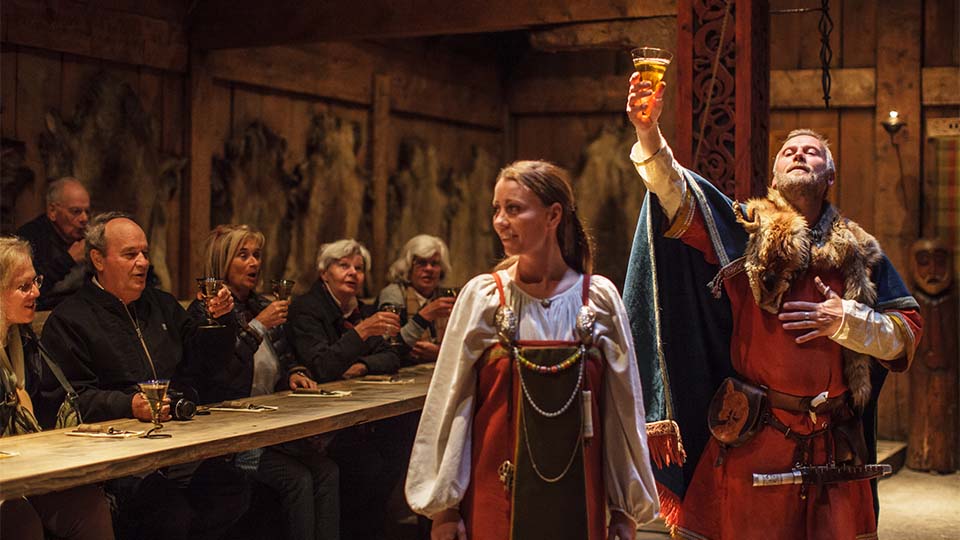 What to see & do in Lofoten
Visiting the Lofoten Islands has something to offer for every interest, which is quite unique since the population is only 24,500. Winter activities for the adventurous include skiing in some of the world's most epic scenery, while there are several cross-country skiing slopes and nice spots for snowshoeing with a local guide. An overnight stay in Lofoten is also a must, as the Northern Lights (September to April) can be observed without light pollution just a short distance from the ports. Local guides know the best spots and can provide the guests with interesting knowledge and great photo tips, or even take the photos for them. The rest of the year should not be missed either. Lofoten is home to Norway's highest density of artists, so local art and products are easy to find. Sea eagle safaris, Midnight Sun activities, hiking, fishing museums, aquarium, the Lofotr Viking Museum, horseback riding, local beer, or cheese tasting – or golfing at one of the top golf courses in the world – are just some of the highlights.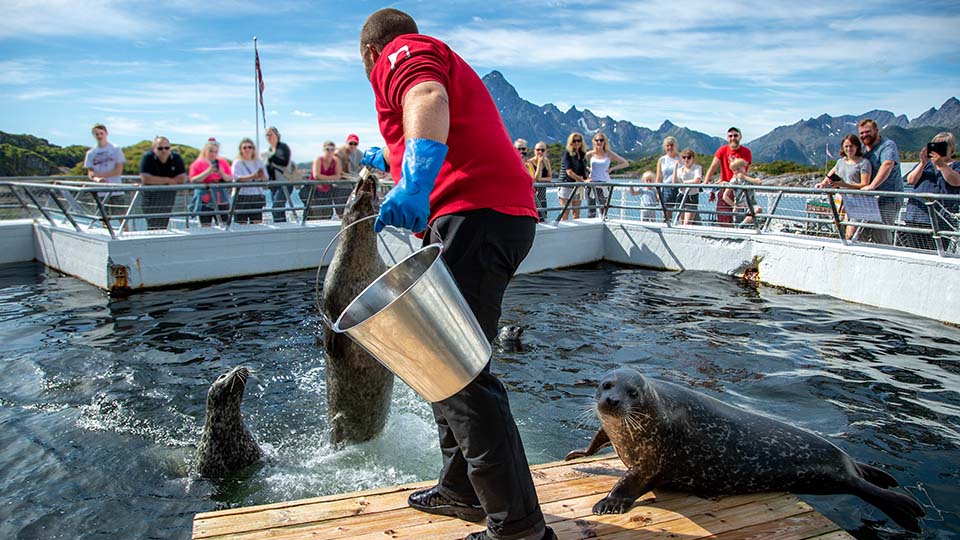 Who is this destination suitable for?

Seeking epic experiences? Lofoten is the capital of epic. For those who want to experience major attractions like the Northern Lights or Midnight Sun in spectacular landscapes, this is the place. All experiences occur in safe surroundings, yet our visitors will experience our islands as remote and unique. Nature lovers? If your guests like to have a good hike or other soft adventures like horseback riding with epic views, but not too extreme, Lofoten is perfect for this. Those with a special field of interest, such as photographers, wildlife spotters, gastronomy enthusiasts, deep-sea anglers or golfers, are warmly welcome too. Interested in art and culture? We have great music festivals like the Lofoten International Chamber Musical, as well as several art exhibitions and unique local food experiences. For those interested our unique fishing history, we have two excellent museums to explore, in addition to cultural walks.