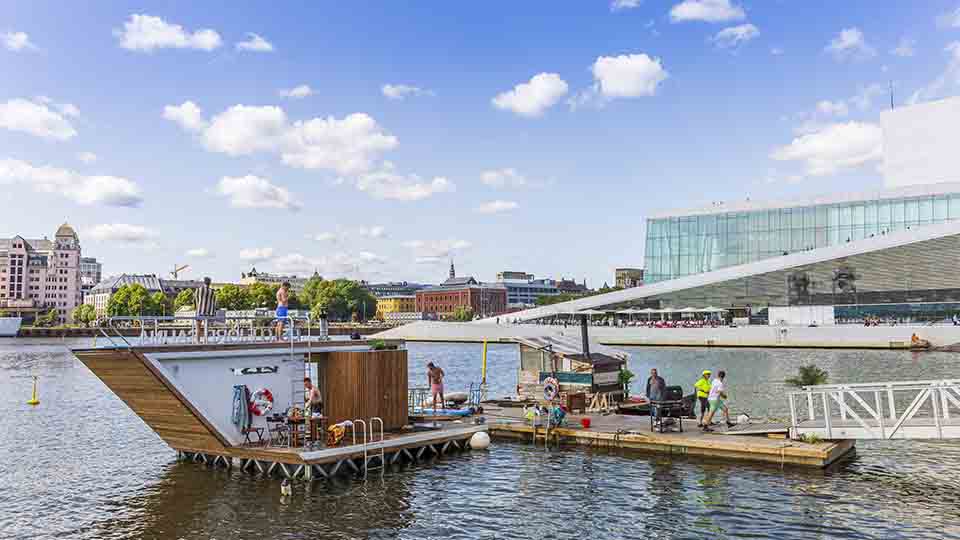 Why Oslo?
The vibrant capital where culture meets nature
Oslo is one of the most exciting capitals in all of Europe, with amazing changes going on in everything from local cuisine to architecture and city development. Combine this with excellent attractions and a rare closeness to nature, and you have a cruise destination quite out of the ordinary.
Four cruise quays are located right in the city centre. Walk along the harbour promenade in one direction and you will soon hit the lively Aker Brygge wharf and the Tjuvholmen district with its state-of-the-art architecture. Walk the other way and you can enjoy wonderful views from the roof of Oslo's famous opera house and the cool new neighbourhood Oslobukta. A 10-minute ferry ride takes you to the Bygdøy peninsula, where some of the city's most popular attractions await.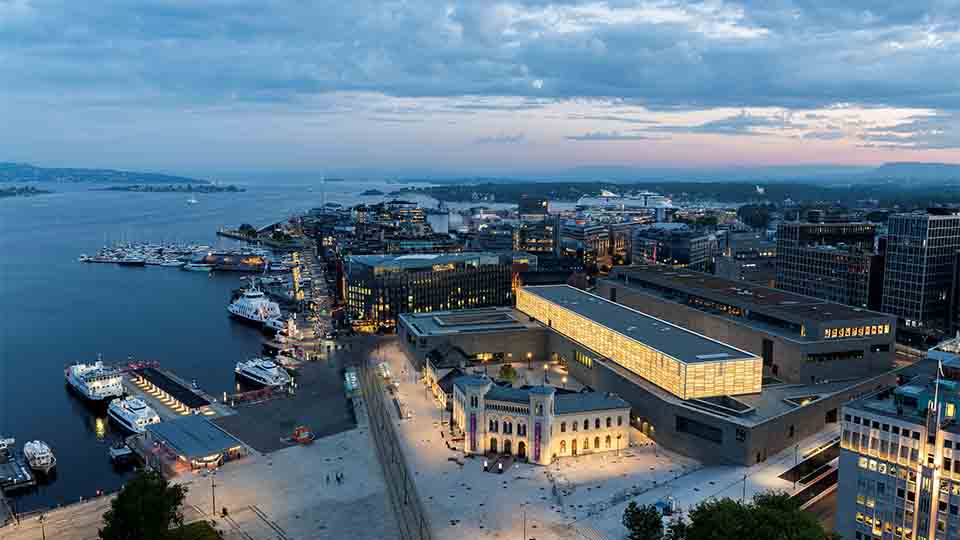 What to see & do in Oslo
Discover Norway's capital, a hidden gem surprisingly rich in culture – and unusually close to nature. Oslo has up to 19 hours of sunlight in the summer and, with the fjord and Oslo forest within easy reach, there's always something exciting to do.
The compact city centre is easy to explore on foot, by bike or public transport, and the city is filled with cultural and culinary highlights. Start in the east with MUNCH and the Norwegian Opera & Ballet, and continue westwards to the new National Museum, the Nordic region's largest art museum, which will open at Aker Brygge in June 2022. You will also discover fascinating attractions on the Bygdøy Peninsula and at the Holmenkollen Ski Jump. Feel the comfort of a floating sauna, the serenity of a slow-paced stand-up paddling session or the thrill of a guided forest adventure.
Who is this destination suitable for?
There is a plethora of things to do:
Oslo with children: Oslo can offer just as much fun for children as for adults. Explore, play and learn at Oslo's museums!
Architecture and art in Oslo: Explore Oslo's exceptional collection of outdoor artworks, iconic architecture and city development in Oslo.
Historic and cultural Oslo: Hidden gems and museums out of the ordinary in addition to thematic highlights about Vikings, polar expeditions and skiing traditions.
Green Oslo: Whether you are seeking eco-friendly travel options, enjoy exploring interesting solutions to environmental challenges or simply like to spend time outside, there are plenty of ways to enrich your stay in Oslo with touches of green.