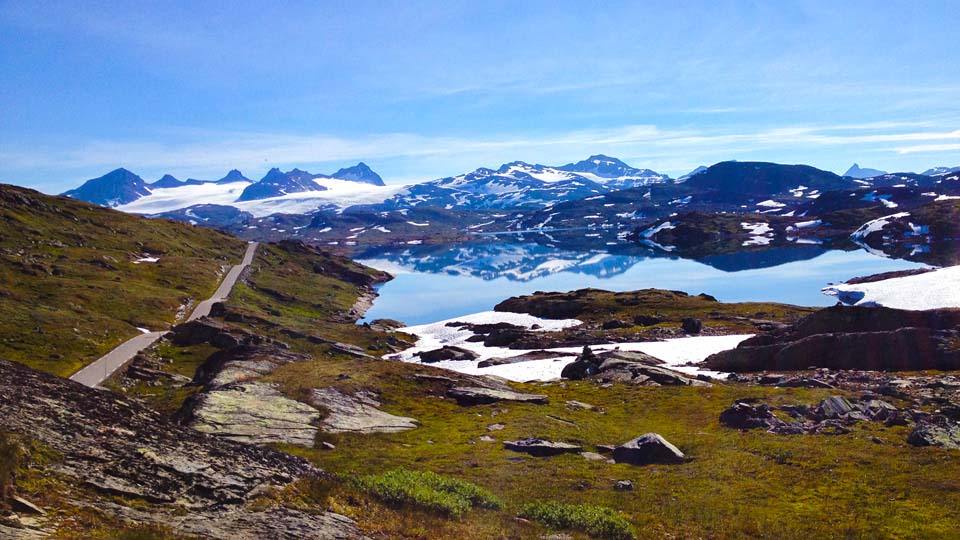 Why Skjolden?
The charming village of Skjolden is called the "Gateway to the national parks" due to the short distance to no less than three of the most iconic national parks in Norway – Jotunheimen, Breheimen and Jostedalsbreen. The village is a 30-minute drive from Northern Europe's highest mountain pass, Sognefjellet Mountain Road (1434 m.a.s.l.). From here, you can enjoy stunning views of Breheimen and Jotunheimen – including the 20 highest peaks in Scandinavia.
Skjolden is home to the UNESCO-listed Urnes Stave Church – the world's oldest stave church – and the Jostedal Glacier, which is the largest glacier on European mainland.
The approach is by the picturesque Lustrafjord, the innermost branch of Norway's longest and deepest fjord – the Sognefjord. The fjord has a distinct emerald green colour owing to melting water from the glaciers. Along the shoreline, you will see beautiful villages and lush cultural landscapes.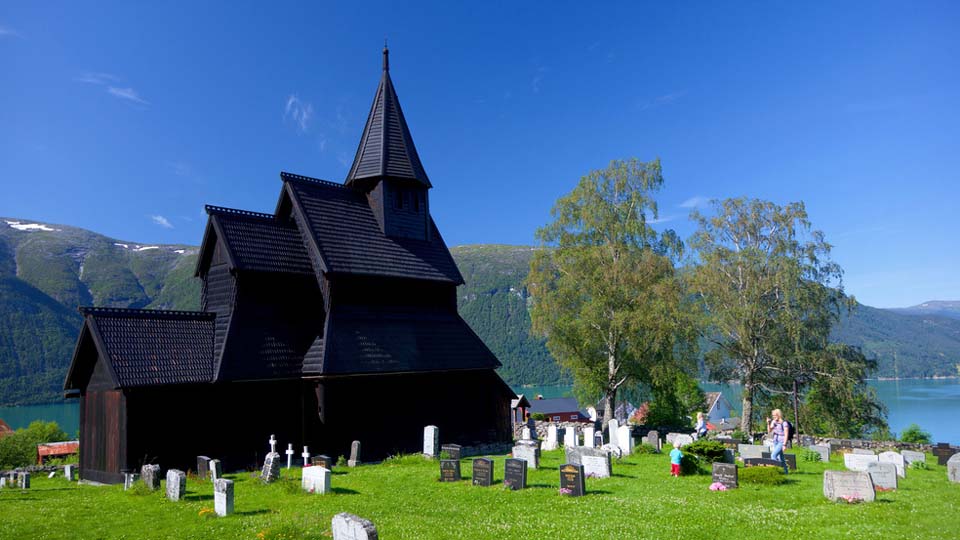 What to see & do in Skjolden
Visit our main attractions with the popular guided excursions to the Sognefjellet Mountain Road, Urnes Stave Church and Jostedal Glacier.
Alongside the guided excursions, there are a variety of things to do in Skjolden and the surrounding area, including:
Hikes to various viewpoints and waterfalls within walking distance from the port
Various adventures & safaris by rigid inflatable boat (RIB)
Renting bikes or joining a guided bike ride along the Romantic Road
Glacier hikes & rafting in the Jostedalen valley
Farm visit & llama safari for the whole family in Skjolden
Kayak & SUP-rentals
Helicopter flights
Cultural walk to the philosopher Wittgenstein's cottage
Relaxing at one of the cafés & souvenir shopping
Who is this destination suitable for?
With a population of 300, Skjolden is suitable for those who seek a stay at a charming and authentic fjord village – away from the busy and crowded city life. Breathtaking nature-based experiences and proximity to some of Norway's most iconic attractions are our biggest strengths as a cruise destination. This makes Skjolden suitable for those who visit Norway to experience the amazing fjord scenery and enjoy nature-based attractions.
Our main cruise ship pier (127.5 m) can take medium to large cruise ships, while small vessels can easily anchor and use the tender pier closer to the town centre.