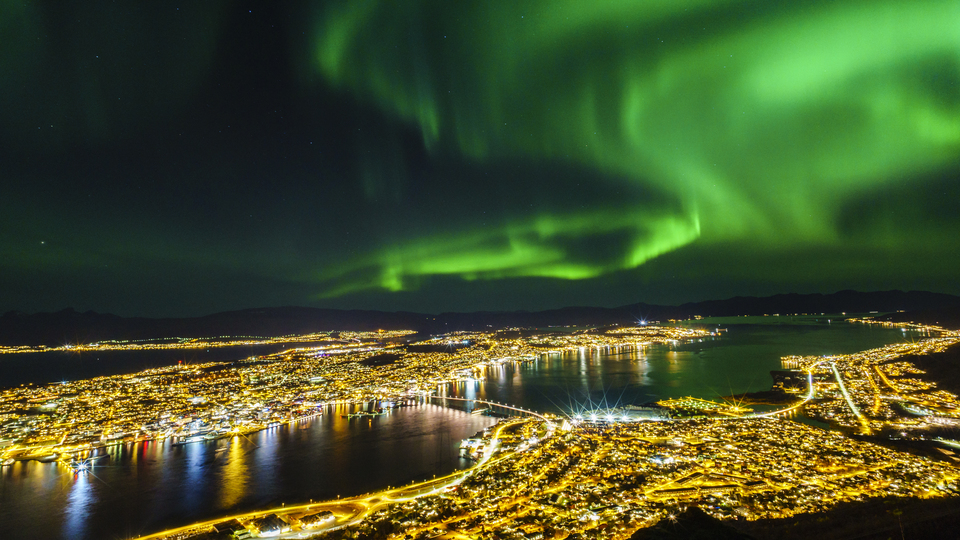 Why Tromsø?
With the pure Arctic air filling our lungs every day, we thrive where most people might think it is near impossible to exist – nearly 70 degrees North. Tromsø, Northern Norway's largest city, is blessed with two wonders of nature which light up our lives: the Northern Lights and the Midnight Sun. A population of around 76,000 including 15,000 students lives here on the edge of the Arctic.
Tromsø hosts the world's northernmost university, brewery, cathedral and botanical garden. The city has a great variety of busy cafés, restaurants serving world-class food, an active cultural life, captivating museums, art galleries, a wide range of attractions, spectacular activities and nearby experiences.
Tromsø is the destination in Norway with the most activities to offer, all year round. There is something that suits everyone. Tromsø is accredited as a sustainable destination.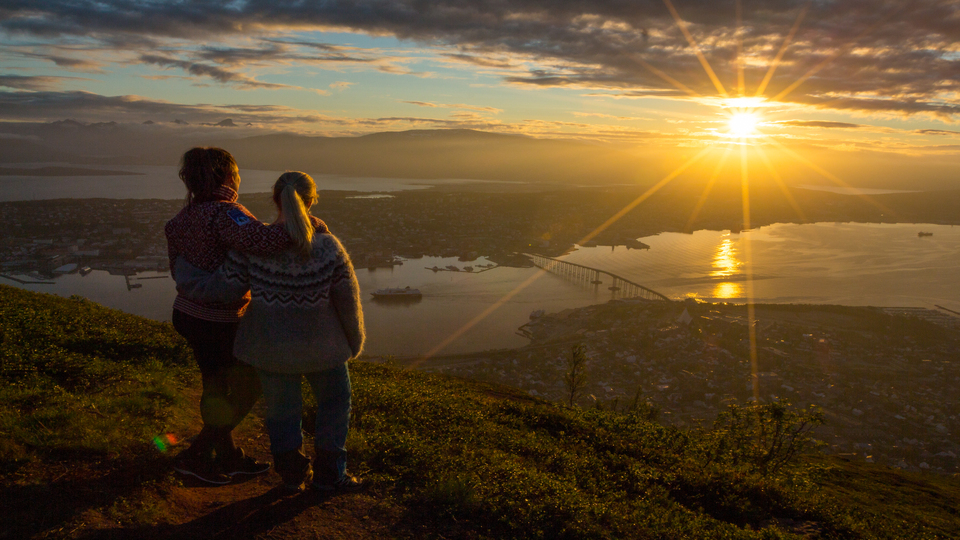 What to see & do in Tromsø
Tromsø – urban wilderness. This compact city is surrounded by a fantastic nature inviting to great experiences.
Tromsø is the activity capital of Norway and a wide range of activities for individuals and groups is offered year round. Most of the activities are for smaller groups and have a high degree of personal attention.
The Arctic light in summertime makes most activities possible both day and night. During wintertime, guests can experience a number of winter activities in safe surroundings with experienced providers and guides.
The main attractions in Tromsø are:
The Arctic Cathedral, Polaria, The Cable Car, Tromsø Wilderness Centre, Mack Brewery, Science Centre of Northern Norway, The Arctic University Museum of Norway, The Polar Museum and Tromsø Arctic-Alpine Botanical Garden.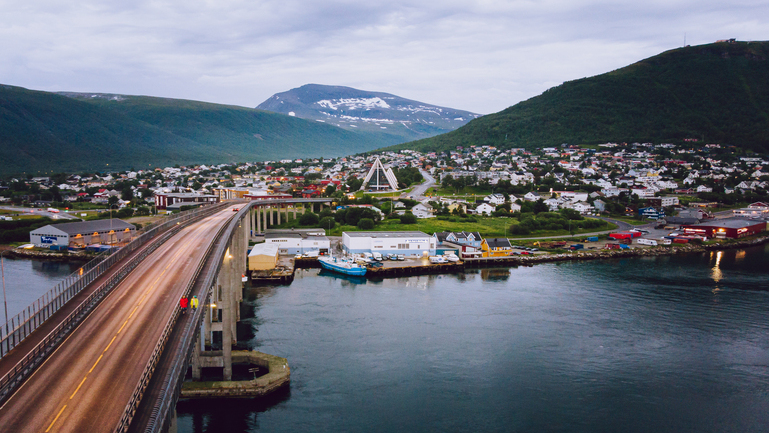 Who is this destination suitable for?
Tromsø is a natural hub and the capital of the High North in Norway. It's a popular destination to visit and a great experience. The variety of activities and attractions ofeers cruise guests several options for shore excursions in Tromsø.
Over the decades, Tromsø "Gateway to the Arctic" has been the starting point for Arctic expeditions. Competence centres including UIT The Arctic University of Norway, the Norwegian Polar Institute, the Norwegian Meteorological Institute and Kongsberg Spacetec make Tromsø a city of science and knowledge.
The airport in Tromsø is located only 4 km from the port.
Tromsø Airport is a central hub for domestic flights and also has connections with all airports in the north. The airport has numerous daily connections to Oslo in addition to international connections with destinations such as Spitsbergen, Stockholm, Copenhagen, London and Frankfurt. This combined with a high hotel capacity makes Tromsø perfect for turnaround operations. The Tromsø region, including Lyngen, Senja and Målselv, offers many options for pre and post tours.
The Port of Tromsø can handle cruise ships of all sizes.